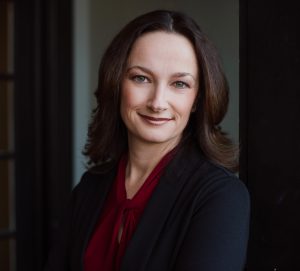 Mrs. Jenny Childers, Recorder of Deeds
The Recorder of Deeds is a county-wide elected official with a four year term.
The Recorder of Deed's position is held by Jenny Cullers Childers. Mrs. Childers took office for her second term as County Recorder of Deeds on January 3, 2023. In 2000 she began her career as Deputy Recorder and then in 2010 was promoted to Chief Deputy Recorder before being elected as the Recorder of Deeds.
The Recorder of Deeds office provides a standardized, permanent record of real estate ownership and transfers in Newton County. Our office records warranty deeds, deeds of trust, releases, plats, surveys, powers of attorney, and other documents related to real estate. Our office also records and issues marriage certificates and marriage licenses, as well as records military discharges, and state and federal tax liens.
We act as legal custodian of all land records and land transactions in the County. We are responsible for recording, indexing, and imaging them into permanent records. Our office is governed by the Missouri State Statutes.
Missouri State Statutes specifically prohibit the Recorder of Deeds or the staff from practicing law. We are unable to supply legal forms, provide instructions on drafting or completing forms, or answer questions regarding the legal consequences of instruments filed. We advise you to consult an attorney if you have any legal questions. 
Our mission is to record and maintain these records, and our goal is to serve every citizen in a prompt and professional manner.
Our office is located in the Newton County Courthouse on the main floor in the Northeast Corner. Please stop in!
***THE RECORDER'S OFFICE DOES NOT PROVIDE ABSTRACTS OF TITLE OR LEGAL OPINIONS AS TO THE STATUS OF THE TITLE OF REAL ESTATE. (RSMo 59.200.1)